Interactive Guided Tours for KS1 & KS2
Interactive tours last 60 minutes, are enquiry led in small groups, include time for reflection and are linked to West Sussex Agreed Syllabus.   There are three to choose from, each is based on a question:
Symbols in the Cathedral - Why Are They Here?
Why is the Cathedral a Special Place?
What is a Cathedral for?  
£3.00 per pupil. For more details click here.

Story of Salvation for Years 5&6
Explore 'The Story of Salvation' using the beautiful South Transept stained glass window. Working in front of the window for inspiration and as a guide, pupils create their own visual timeline telling the Story of Salvation. Each event is then briefly explored before pupils have a short tour of other art works in the Cathedral to reinforce the key concept.  Lasts 60 minutes. £3.00 per pupil.
Resources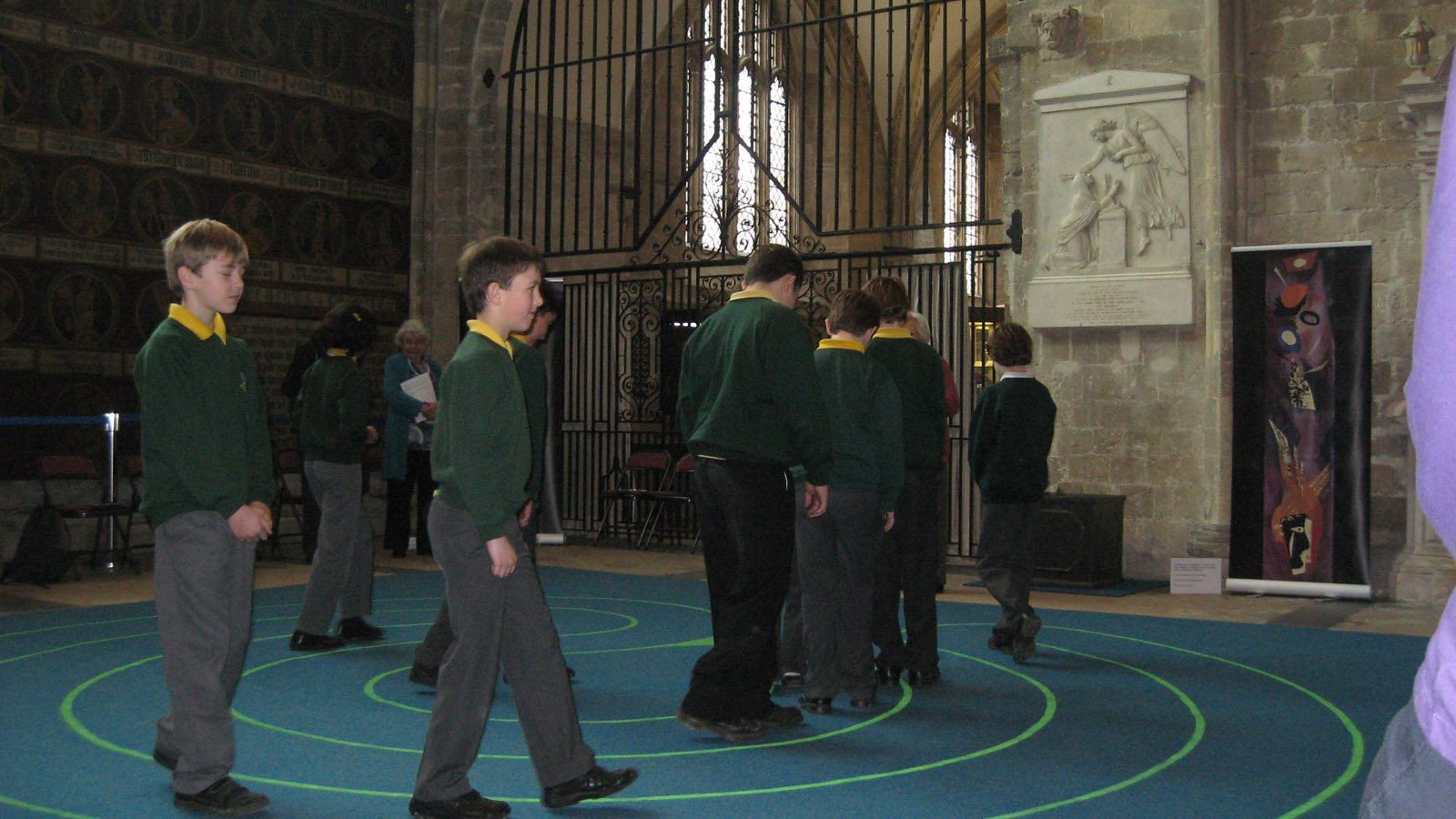 The Labyrinth - A resource for use at school
Chichester Cathedral has a beautiful Cretan Labyrinth for use indoors which is portable, easy to assemble and can be loaned out to schools. The Labyrinth is an ancient symbol, linked around the world with stories of journeys, encounters and transformation. It also represents a journey towards a spiritual centre, enabling us to become aware of ourselves, our neighbours and the world, and our relationships with each of them. Costs £25.00 for 2 weeks plus £10 for an additional week. Teacher's Resource pack available at £5 each.
For further details contact: karen.jones@chichestercathedral.org.uk.)