Chichester Cathedral is open for visiting Monday - Saturday (9.00am - 5.00pm) and Sunday (12.00pm - 2.00pm).
Please see our Upcoming Closures prior to your visit.
---
#KnowBeforeYouGo | Things to know ahead of your visit
From 10th December 2021 it is now a legal requirement for all worshippers and visitors to wear face coverings at Chichester Cathedral (unless exempt).
We are limiting our capacity to ensure the safety of our visitors and worshippers, and we politely ask you to respect others who may wish to social distance.
We continue to monitor the situation and respond directly to guidance issued by Public Health England, and specific guidance for places of worship from the Church of England.
We are supporting the NHS' Test & Trace.
As a result, we ask for you to 'check in' to the Cathedral by scanning the site QR code with the NHS Test & Trace smartphone app. If you are unable to register with the app, you can fill in a slip provided at our Test & Trace stand in the Cathedral Baptistry. *
Entering the building.
Please enter via the Cathedral's West Door. All other entrances and exits to the building will remain closed, apart from the Cathedral's accessible entrance. This route will be continually monitored to ensure everyone's safety.
We have set aside space for private prayer and reflection.
Votive stands will be available for you to light a candle. The Blessed Sacrament is reserved in The Lady Chapel, at the east end of the Cathedral, which is set aside for private prayer.
Facilities
There are nine cubicles (including one accessible) and each includes a wash basin and hand-drier. These new facilities replace the old 'Treasury Toilets' off the South West Lawn.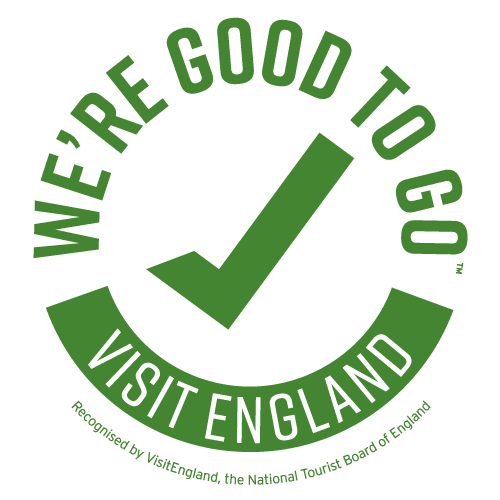 * Data that is collected by Chichester Cathedral for NHS Test and Trace will only be shared with NHS Test and Trace in the event of a local COVID-19 outbreak and to help minimise the transmission of COVID-19 and support public health and safety. To support NHS Test and Trace, records are held for 21 days. This reflects the incubation period for COVID-19 (which can be up to 14 days) and an additional 7 days to allow time for testing and tracing. After 21 days, this information is securely destroyed. If you have further questions please email: info@chichestercathedral.org.uk