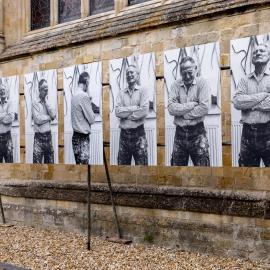 Procession & A Film by Mark Richards


 
A three minute film of one of a series of episodes that affected Mark in 2020. The episodes were, around that time, a daily occurrence and had become almost intolerable. He began to film them and found that even the mute attention of an iPad created some sense of acknowledgement, and did eventually help to alleviate feelings of loneliness, despair, and panic. Listen to the audio below to hear more from Mark:
Mark specialises in fine figurative work. He was brought up in the tradition of architectural sculpture, wherein sculptors receive comprehensive instruction in design, technique and execution and work mainly on commission. Mark enjoys working with people and within supportive, creative environments and values the often collaborative nature of working with both committees and individuals.