Chichester BID, in partnership with Chichester Cathedral, has announced the winners of their Peace DovesWindow Competition, held to celebrate the inspiring autumn installation Peace Doves currently exhibiting at the Cathedral.
The coveted first place was awarded to The Barn Little London and its sister premises The Barn's Townhouse for their meaningful embrace of the theme of peace.

The competition reflected the spirit of creativity and community that defines Chichester and brought together some of the city's independent business community, including The Richard Tildesley Practice on West Street, Artisans Gallery, Refilled, and Winter's Moon on North Street, Crafty BisHop at South Gate, and Whirligig Toys on South Street.  

Judges Helen Marshall, CEO and Chair of Chichester BID, and the Interim Dean of Chichester, The Reverend Canon Simon Holland, spent an afternoon visiting the diverse and artful window displays, each capturing the essence of peace.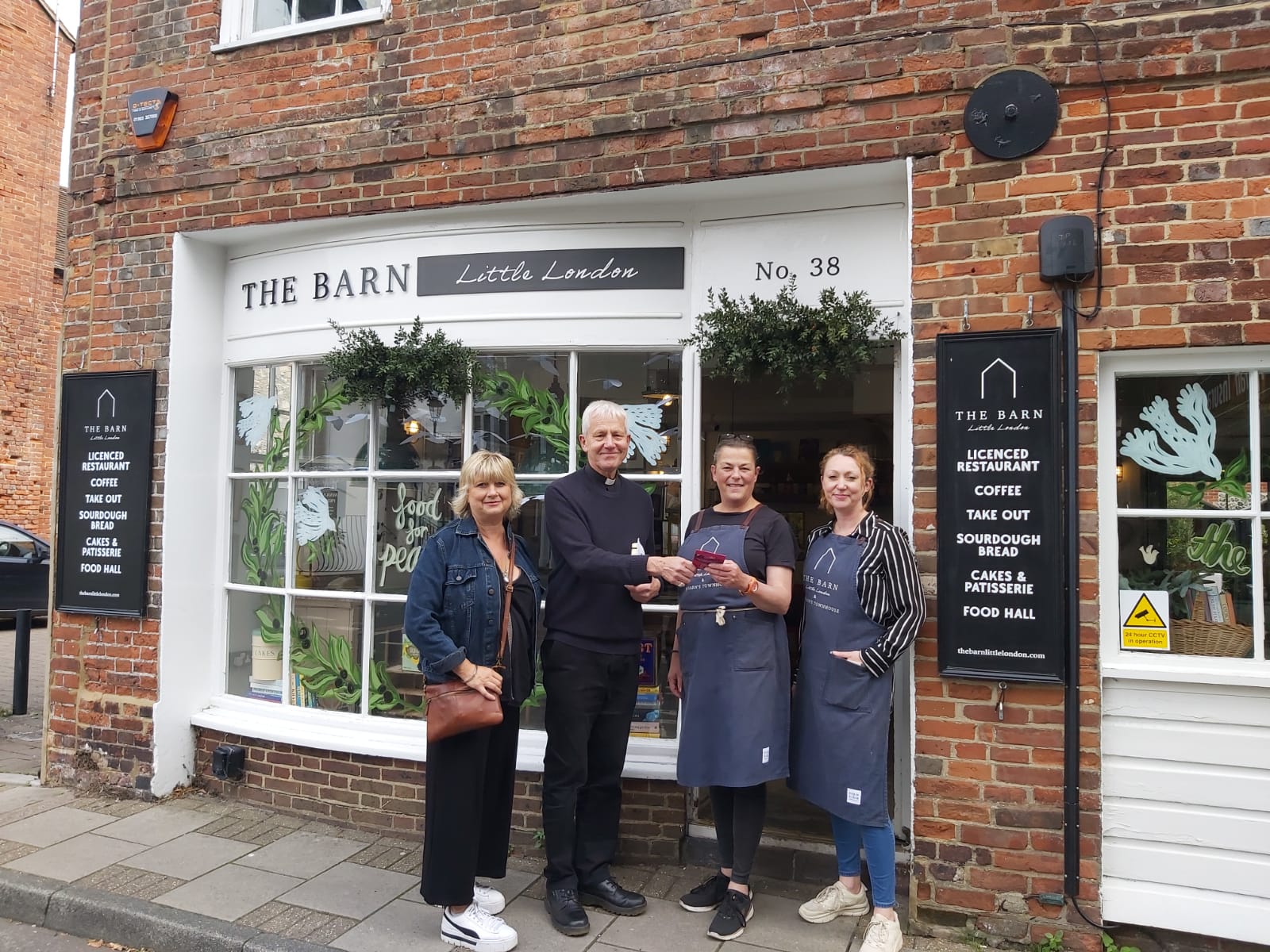 Helen Marshall expressed her admiration for the entrants, saying: "It was an absolute pleasure to see local businesses come together and demonstrate their creativity and community spirit through these stunning window displays. Selecting a winner was no easy task but Canon Simon and I both agreed that The Barn Little London's UN-inspired message that 'the path to peace starts with food' together with the beautiful artistry by Laura Douse had real meaning and significance."

Members of the team at The Barn Little London will enjoy a special evening viewing of the Peace Doves exhibition by night as part of their prize, together with a £100 Chichester Gift Card to spend in one of the city's many retailers, restaurants, and bars.

Peter Walker Sculptor's Peace Doves is an immersive installation made up of fifteen thousand individually handmade paper doves, which are suspended above the Cathedral's historic Nave. Each dove contains a message of peace, love, and hope, written by local community groups, schools, and members of the public. It is exhibiting until 12th November, with special evening viewings and other family events taking place throughout the exhibition period.