Chichester Cathedral will host artist Luke Jerram's immersive installation Mars from 19th October to 10th November 2024.  
Measuring seven metres in diameter, the artwork features detailed NASA imagery of the Martian surface vaulted in the Nave of the 948 year old Cathedral. 
Each centimetre of the spherical sculpture represents ten kilometres of the surface of Mars with every valley, crater, volcano and mountain visible for visitors to explore. 
The artist said: "Mars follows on from my other touring astronomical artworks Museum of the Moon (previously hosted at the Cathedral in 2021) and Gaia, and allows a close encounter with the Martian planet. I hope that visitors will feel transported to its inhospitable desert wasteland and in comparison, really value our life on Earth."  
The artwork will be on show at the Cathedral just after 150 years since the birth of celebrated Composer Gustav Holst, who is interred within the Cathedral's North Transept.  Holst is best known for The Planets, a seven-movement orchestral suite, with each movement named after a planet of the Solar System - including Mars. 
Mars will be accompanied by an exciting programme of events, including story-telling and special Evening Viewings where the artwork will be on show alongside a sound composition created by BAFTA and Ivor Novello award winning composer Dan Jones.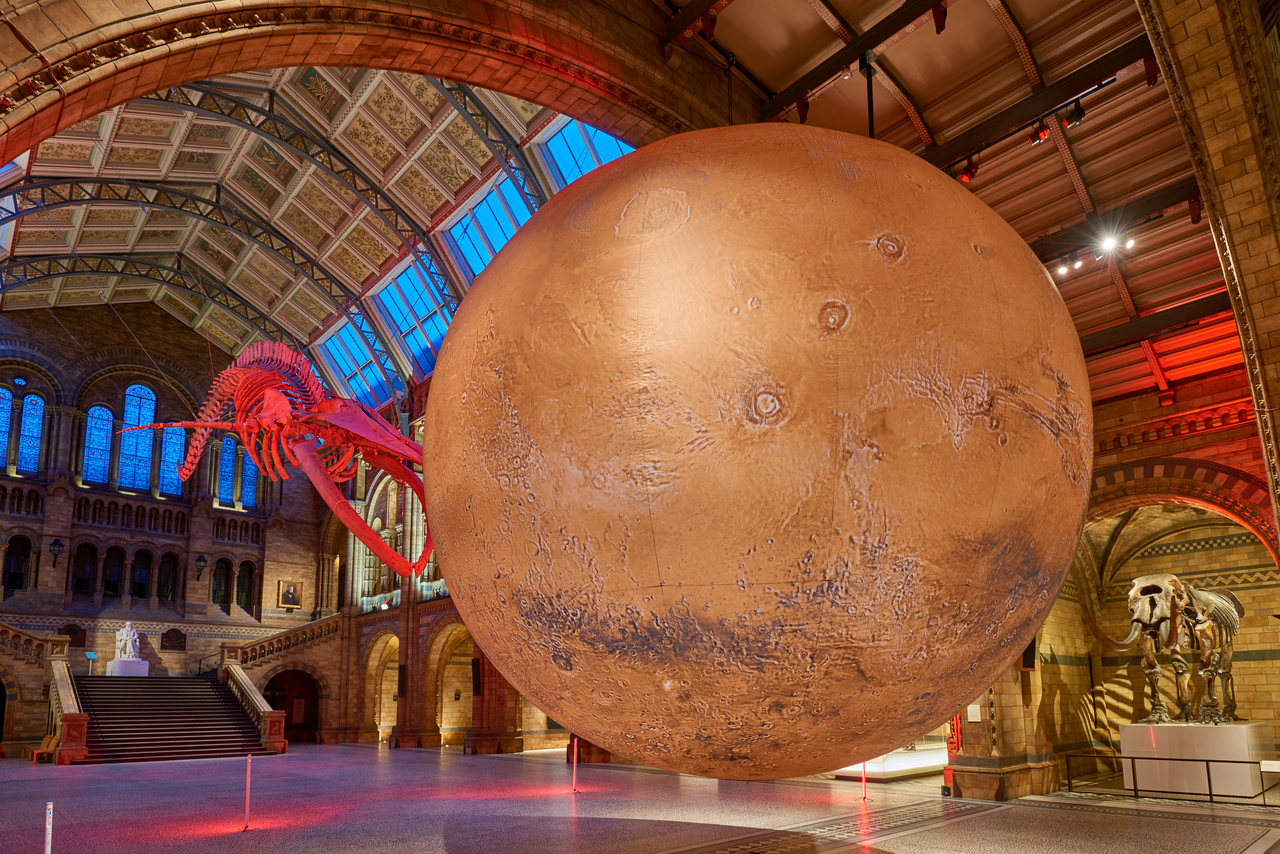 Photos courtesy of the Trustees of Natural History Museum, London